Seasoned. Knowledgeable. Credible. Respected. Responsive. These words represent the gold standard in government and public affairs. They are the standards that open doors, create opportunities, and solve issues. The processes that shape legislation and regulations demand them. The Strollo Group has become one of the premier public and governmental affairs consultancies, because we live these standards and know the people and processes that create results for our clients.
The Strollo Group executes comprehensive, strategically directed public affairs campaigns that enhance your business and reputation. We specialize in strategically helping organizations achieve their goals in government, regulatory, public affairs, grassroots advocacy, project management, business development and management.
If you need assistance in developing a business or public affairs strategy that will put you first, resolve issues, and create opportunities, then you need to speak with the professionals at The Strollo Group.
Georgia's governmental environment is always changing, and The Strollo Group has taken the lead to manage that change with their client's interest at heart.
The Founder
Maria Strollo Zack - President
Maria Zack is a veteran of the legislative, government, regulatory and private-sector arenas. Her extensive experience includes lobbying, government procurement, and public affairs. Additionally, she has devoted years of her career to business development, international mediation, capital acquisition, production of strategic communication plans and audits, and counseling organizations.
As a lobbyist, Ms. Zack has been developing and managing key projects since the early 1980s. Her extensive experience includes roles as a lobbyist and staffer in the Florida legislature, vice president of a political and media consulting firm, a government affairs representative for Miller Brewing covering seven Southeastern states, and as owner of The Strollo Group, a Georgia based lobbying company formed in 1997. Their successes range from passage of pro-business and consumer legislation, fighting for doctors and patients rights, assisting in emergency housing during Hurricane Katrina, to overhauling Tort Reform Laws in 2005.
Click for more...
The Team
Robert (Bob) C. Schmiedt – Government Affairs Consultant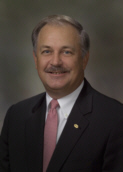 Bob is a veteran government affairs manager and lobbyist with over thirteen years of experience, specializing in the healthcare field, representing major corporations such as UCB, Inc. (3 years) and Hoffmann-LaRoche, Inc. (10 yrs) as a Senior State Government Affairs Manager. His extensive lobbying background includes: Lobbying in ten Southern states, Puerto Rico, and the District of Columbia; Representation of corporate proprietary interests with in-state corporate facilities; Public policy development; Strategic planning and implementation of public policy initiatives; advocate development and training; Working with state regulatory agencies; and Business development with city, county, and state governmental organizations.
As a Government Affairs Manager, Bob has developed expertise in not only defeating onerous legislation, but also pro-actively passing numerous pieces of legislation that have an impact on his corporate clients and the customers they serve. He has represented corporate manufacturing and administrative facilities in Georgia (UCB Inc. US Headquarters), North Carolina (UCB, Inc. Research Triangle Park facility) and South Carolina (Roche Carolina, Florence, SC), and successfully worked on several corporate proprietary projects that added directly to each company's corporate bottom-line some of which include:
Tax exempt bonds - - $80 million in tax-exempt bonds for the Roche Carolina facility in Florence, SC - (1996); R&D tax credits (fee-in-lieu) – passed in 1997 and was worth $350K per year to Roche Carolina and was retro-active to 1992; Tax abatements with the city/county – UCB, Inc facility in Smyrna, GA (2007); Low interest economic development loans – UCB, Inc. facility in Smyrna, GA (2007) Workforce education program for the Roche Carolina facility (2004); Numerous appropriations provisos/measures – providing funding and/or access to key pharmaceuticals for HIV/AIDs, Oncology, and immunosuppressants for organ transplantation.
Click for more...
Linda Parker, Consultant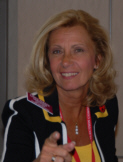 With more than forty years successful experience providing support which included developing procedures, budgets, grassroots development, coalition and team building as well as conducting operational analyses. Ability to communicate with peers, subordinates and community leaders while demonstrating creativity and problem solving skills that emphasize the team approach. An enthusiastic and tireless organizer who promotes others in their goals of "being the best they can be" by using gifted organizational skills throughout Georgia, as well as across the nation.
Click for more...
Our Associates
Ted Scott, Aviation & Security Consultant

Ted Scott, involved in the U.S. aviation industry for fifty plus years, has an outstanding knowledge of general aviation and all of its aspects. He began as a line boy while in high school and promoted to manager of a northeast fixed base operation (FBO) during college breaks. In later years, with an increased base of knowledge and experience, Ted accepted a position as general manager for a large, prestigious mid-west FBO.
Throughout the years, Ted's aviation knowledge/experience base includes general manager and chief flight instructor for a large, northeast, twenty-eight aircraft, FAA Approved Part 141 flight school; and later, as operations manager in the southeast for a FAA Approved Part 135 charter and lease-back operation. Ted managed the business in eleven locations and oversaw the lease-back fleet as it grew from fifteen aircraft to over eighty aircraft valued over 100 million dollars (in 1980's dollars).
Click for more...
Steven L. Levetan, Consultant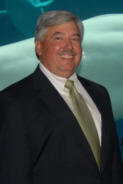 Steven Levetan is President of Resource Services, an Atlanta - based consulting firm, and VP and part owner of Pull-A-Part; specializing in recycling. Steve, an industrial management graduate from the Georgia Institute of Technology was a partner in, and general manager of a scrap metal recycling firm in Atlanta from 1970 until 1987, when the firm was sold.
Steve has represented the Georgia recycling industry since 1973. Gov. Joe Frank Harris appointed Steve to the Citizens Advisory Committee of Georgia Clean and Beautiful for four consecutive years. In 1988, Steve was honored by Gov. Harris and the Department of Community Affairs as Georgia's " Recycler of the Year" (governmental category). In 1989, Gov. Harris appointed him to the Georgia Joint Solid Waste Study Committee, to represent the recycling industry. This committee drafted the Georgia Comprehensive Solid Waste Management Act, viewed as providing a model process in consensus building. In October of 1990, Governor Harris appointed Steve to a five-year term on Georgia's Recycling Market Development Council. In 2001, Lt. Governor Mark Taylor appointed Steve as his sole industry appointee to the Joint Hazardous Sites Response Act Reauthorization Study Committee. In 2002, Steve was appointed by Georgia Speaker of the House, Tom Murphy, to serve on the newly created Computer Recycling Study Council. In 1991, Florida's Gov. Lawton Chiles appointed Steve to the Florida Recycled Markets Advisory Council. In the fall of 1993, Governor Chiles appointed him chairman of the Recycling Markets Advisory Committee.
Click for more...
Robert Trim - Consultant
Robert is an experienced political consultant with over 10 years experience. He offers clients lobbying, campaign management, grassroots development, political strategy, procurement and issue development. His skills in marketing strategy and brand recognition, gives the clients a stronger approach to their strategy. People who know Robert can attest to his "fear nothing-win everything" attitude. He can certainly do the basics of lobbying in tracking bills and attending meetings. However, he goes far and above with his innate ability to draft, amend, and slip legislation onto agendas. His crafting of meetings and study committees is treated with laser focus guidance to ensure a winning solution for the client. He knows all the tools available and will pull out the right tool for the moment.
Click for more...
Paula Gwynn Grant - Media Consultant
Paula Grant is a public relations expert with over 20 years as a radio and television broadcaster. In fact, you may have seen and heard her over the years on local radio, PBS – nationally and on Georgia Public Broadcasting (GPTV), National Public Radio and commercials for Publix, McDonald's, Bellsouth, and numerous other popular brands. She has served as Communications Director and counsel for local and national politicians, top medical professionals, entertainment celebrities and authors.
Click for more...